By: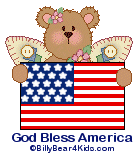 Susan Stein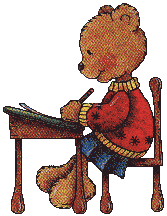 Some great links just for Teachers! Visit them and save some time trying to find information which might be already on these pages. Please E-mail me and let me know if I have helped in any way or if you find any web pages which might assist other Teachers.

[email protected]
Sign my Guestbook
View my Guestbook
If you want to view my first guest book click here.
The other guest book was disabled and I lost many comments. Sorry.

Check this site out on a regular basis. I'm always adding and updating it just for you!

Added a lot of NEW links lately. Check out all of the categories.

First Grade, Second Grade, Third Grade Web Ring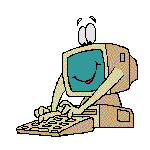 Please click on the graphics for many different and exciting sites by other teachers. Click on the mouse for my index site.
If you want to read about any of these links please click on the pencil for a more extensive explanation. *I have also added many others links according to categories on this page. Please visit, this link is loaded with extras!
Just click on the table name to bring you to the site of many links.
Every picture tells a story,
See also free worksheets and awards!

If you click on the Best Sites Logo it will move up my website so more teachers would be aware of this site. Thank you.
Order: K-5 First Year Teacher's Survival Guide



Getting To Know Each Other Through Poetry-Bio Poems

Inspire a love of poetry

Guess Who?

Giggle Poetry

Poems for Teachers and Children

Poem a Day

Poetry Teachers

Poems About Reading

The Poetry Corner

Poetry for Children

Poetry Scavenger Hunt

Grandpa Tucker's Rhymes

Online Magnetic Poetry

Poetry Theatre

POEMS FOR LEARNING WRITING AND GRAMMAR RULES

Poetry For Children

Poetry Pals Activities

Science Poems

Nancy's Teacher Resources

Poetry Project 2001

Poetry Pals

Poetism.com

Public Speaking Poetry Sites

St. Patrick's Day Word Search

St. Patrick's Day Hidden Message Word Search

Valentine Candy Heart Bar Graph

Snowman Unit at The Virtual Vine,

A Snow Thematic Unit K-12

Winter and Holiday Activities

Christmas 2003: Official Site

Kwanzaa

Around the World Holiday Story

Circus Theme

Father's Day

Hanukkah worksheets and other printables

Hanukkah Celebration with Hanukat

Christmas Worksheet and other printables

All holiday worksheets, plus

Winter Theme

Holiday Poems

Autumn Poetry

Month to Month Activities

A Snowy Unit

Kids Domain

Halloween

Halloween Tales Story Starters

How to Eat Fried Worms

Sample Web Tech Act.

123Reading Road

Amazin' Amelia

4th Grade Unit on Humor

Wizard of Oz Lesson Plans

Lesson Plans

Monthly Activities and Lessons

BFG Activities: Roahl Dahl

If You Give a Mouse a Cookie: Lesson plan

There Was an Old Lady Who Swallowed a Fly: Lesson plan

The Kissing Hand: Lesson plan

Who took the cookies from the cookie jar?

Paired Books, Fiction-Non-Fiction

Magic Tree House:

Buffalo Before Breakfast

Civil War on Sunday

Dinosaurs Before Dark

Earthquake in the Early Morning

Hour of the Olympics

The Knight at Dawn

Mummies In The Morning

Pirates Past Noon

Polar Bears Past Bedtime

Revolutionary War on Wednesday

Tigers at Twilight

Tonight on the Titanic

Vacation Under the Volcano

Charlie and the Chocolate Factory

The Chocolate Touch

Chocolate Fever

How to Eat Fried Worms

Old Yeller

Sarah, Plain and Tall

Shiloh

Stone Fox

Stuart Little

The Whipping Boy

Book Making in Grade 2

Guided Lesson-Three Little Pigs

Learning with Mysteries

Book Making in Grade2

If You Give A Moose A Muffin

Accordion Books

Make a Paper Bag Book

Mrs. Schwartz's First Grade

Computer Literacy: reader's theatre. literacy, etc.

Learning Vocabulary Can Be Fun

Early Childhood Links

Worldwide School Library

Read, Write Sing Lessons-K

Kindergarten Consultant

Posters, letters for Literacy

Teaching Pets

Research Quest

Four Blocks ~ Upper Grades

Teaching Treasures

Accordian Books

The First Grade~Links

First Grade Backpacks

Cheryl M. Sigmon-4Blocks

Lots of Links-LA

Not Another Inservice

International Educational Site-Game

KinderKorner

Everything on First Grade Level

World of Wacky Words

Early Elem. World Wide Web Sites

Readers Theatre-Scripts and Plays

Readers Theatre-Scripts of the Month

Lesson Plans From The Teachers Desk

Kindergarten Make It Fun

4 Blocks to Reading

Teaching is a Work of Heart

Michelle's Place

Teacher Resources

Little Explorers Online Dictionary

A World of Kindergartens

Every picture tells a story

WritingFix for Kids

Writing Fix For Kids: Idea Game

Reading Response Journals

Writing Topics K-12

Powerpoint Grammar

Worksheets-reading, grammar, etc

How to Start Writer's Workshop

Writing Prompts and Journal Topics

Story Tellers

PRINTABLE WRITING FORMS AND LESSONS

WORD BY WORD -- A STORY WRITING GAME

Fonts

Writing4Kids(Kids Page)

Mini Lessons-over 100

Teddy Bears

Writing Prompts And Journal Topics

The Writing Tree

Subject Predicate Song

Poetry Immersion

Skip counting: Skip-counting games, Skip counting with Skip-a-Roo, Number Charts to Practice counting

King's List of Math for Middle School

Math Puzzles

World Problems

Education 4Kids

Interactive math

Learning Math

Powerpoint Presentation of math

Free Educational Games and Flashcards

Math Sites

Math Lessons That Are Fun

Addition and Subtraction Idea Bank

Math Forum-Grades 3-5

Math Stories: Children's Books

Electronic Marketplace

MegaMath

Math Flash

Elementary School Teachers Place

Cross Curricular Spelling Tests Grade2

Spice Up Your Spelling Lessons

Sign Language

Room 108 Spelling

Common words (Grade 1-2)
Number words (Grade 2)
Animal words (Grade 2)

My Spelling List for The Year (Grade 2)

Thematic Web Pages

Themes Track

The Farm

Theme Poetry

Winter

Thematic Units for Elem. Grades

Michelle's Thematic Units

Space Theme-Kindergarten

Sunshine On Line

Penguin Theme

If You Give a Mouse a Cookie: Lesson plan

There Was an Old Lady Who Swallowed a Fly: Lesson plan

The Kissing Hand: Lesson plan

Links for Substitutes

Work sheets

Substitute Teacher Survival Site

How to Be A Substitute Teacher

Writing Prompts and Journal Topics

Substitute Teacher Guide

Sub Station: Tips and Resources

Sub Teacher Checklist

Tips for Sub

A Packet for Sub Teachers

Substitute Teachers Sites - Secondary School Educators Net Links

The Total Substitute Teacher's Page

Teacher's electronic gradebook software

Puzzle Maker

Grolier Kids Clubs

Scholastic-Magic School Bus

Games by Grade Levels

Desktop Presentations in Literacy Settings~Powerpoint

PowerPoint Connection

Teacher's Weekly Schedule Generator

Teaching Treasures

A Packet for Substitute Teachers

ESL as a Second Language

Designer Free Banner for website

All you need to know about computer programs-step by step: interactive stories, paint, talking books, etc. (I.C.T.)

Multiple Meanings of Words/Worksheets

Keyboarding Lesson Plan

The Lesson Plans Page

Teacher's Weekly Schedule Generator

New Teacher Articles-How To Start

Teach a rule or routine

Inclusion Ideas-Go to Miscellaneous on this page.

edHelper.com
Free Math, Spelling, Puzzles, and Vocabulary Worksheets.

What happened on the day you were born?

Mosaic of Thought Resourses

Making a Class Newspaper (4-6)

Mojo's Musical Mouseum

Achievement Award Certificates

Forms And Letters For Teachers

The 100th Day of School Website

Preparing for back To School Activities

Third Grade Rubrics

100 Ideas for Building Character

The Story of Fairness (Go to

miscellaneous)

ArtiFAQ 2100

Science Fair Resources

Science Fair Checklist

Insects In the Classroom

How things fly: Teaching flight

Science and Wave Power - Energy

Have You Ever Met A Tree?

Colors of the rainbow-Kindergarten

Chemistry in the Kitchen

Why Is The Mona Lisa Smiling?

Kitchen Chemistry

Students Index

Marine Lesson Plans

Science Lessons by Subject

Hands On Earth Science

Science Sites

Science Museums

Eat Your Fruits And Vegetables

PleaseMore Science Activities

Reading Comprehension Grades 4-6

Reading A~Z (Leveled books to download with worksheet activities)

Reading-leveled books, guided lessons, reading sheets, decodable books, etc.

Phonics Phun Words

High Frequency Words 1-5

Printable Books

E-Books

Flashcard for Word Walls-Printable

Literature Based Reading Lessons

Story Wheels

Reading/Assessments/Connections

Literature Circle Structure (2-3)

Ideas For Favorite Stories

Reading Comprehension Site

SCORE

Language Arts Sites

Literature Activities

Kids Stories

Bookmarks (Need Acrobat Reader)

Biography Day

The Biography Maker

Roberto Clemente

Interactive Quiz on the Capital Cities

In Memory of WTC

Ben Franklin

Underground Railroad

Class Produced Play-Harriet Tubman

Black History Month

Surviving the Antarctic

Africa-Go to S.S. and view many links

Fourth Grade Ellis Island Journal Project

China (Go to S.S. Site)

Social Studies Sites

Adventures in Time and Place

This Land Is Our Land

50 States Website

Coloring Book of Flags

Rivers of the World

Free Blank Maps

Map Maker

Social Studies K-12

Earn a MA Ed degree online

Earn 3 CEUs in 3 Weeks Online

A Master's in Education in 10 Months

Advance your career or start a new one with a highly respected degree earned online or on campus. Just click on the banners below.

An Information Resource Guide for the Internet Traveler~Critical Mass
We're Proud To be Americans!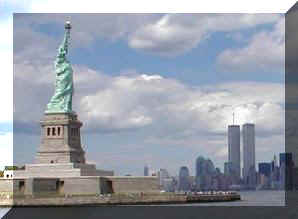 As of May 3, 2001


| | | |
| --- | --- | --- |
| | WebRing | Home - About - Privacy |
Second Grade Classes
by eschanne
[ Join Now | Ring Hub | Random | << Prev | Next >> ]
This site was built and is maintained by Mrs. Susan Stein
Copyright © 2000, 2001, 2002, 2003, 2004~ Susan Stein
HOME | A Menagerie of Math| Awards Won | Apples| Awesome Autumn | Bats| Butterfly Life Cycle| Color - Light| Computer Literacy| Dinosaurs| Earth Day| Educational Links| Egypt |Events |Fairy Tale Unit| Favorite Author Sites| Favorite Sites |Frogs |Hawaii| Here's the News| Homework Policy| Japan |Kid Friendly Links |Link Helpers| Luscious Language| Oceans| Parents Page| Penguins| Pumpkins| Rain Forest| Space| Spelling Words| Spiders| Stories| Teacher's Page |Themes On Line| Weather| Writing and Poetry|Writing4kids |