Letter from Ryan:



January 7, 2004

December
Operational Update
On 1 December, 1st Platoon conducted a platoon movement to Camp Boom in Ba'qubah to assist Bulldog Battery in the counter-fire fight there. We established a rotational schedule where the two firing platoons would share this tasking. Both platoons fired around 25 rounds in over two weeks. The 2nd Platoon returned back to FOB Thunder on 18 December after spending a week and a half on that mission.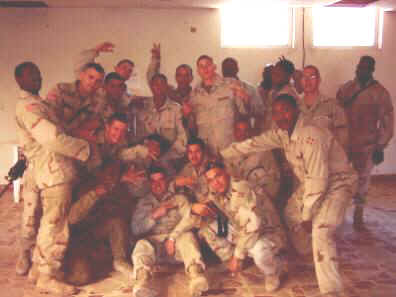 Since the capture of Saddam Hussein we received several leads and captured several individuals responsible for attacks in our area of responsibility. In the past month Cyclone battery has conducted over 65 combat patrols, 9 raids, and 2 cordon and searches all with outstanding success.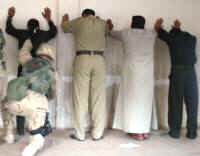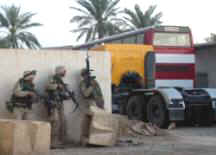 Christmas Day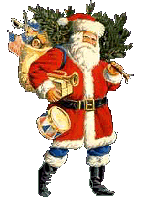 Merry Christmas! We were able to take the day off and celebrate the Christmas holiday here in Iraq with style. Similar to Thanksgiving, we had a huge feast with turkey, steak, shrimp cocktail, ham, and all the trimmings. We were able to reduce the operational requirements during this holiday and give all soldiers some free time to enjoy themselves and take a break. Many of the senior leaders in the battery assumed OP guard for the day to maximize soldier off time.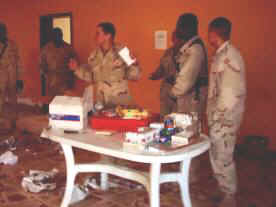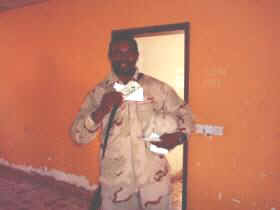 The battery started off the day with our first annual Jingle Bowl football game pitting Cyclone against Headhunters. Kickoff was at 0730 and it was very cold as the sun rose over the FOB Thunder football field. It was a great game but unfortunately Cyclone lost to Headhunter 56-44. Our defense let up some big touchdowns early and our offense couldn't make up the difference throughout the game. There will be a New Year's Day rematch at FOB Thunder.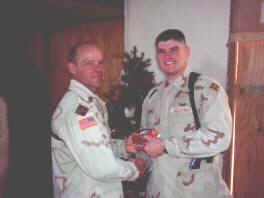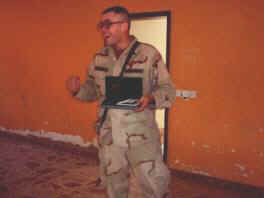 The Task Force day started with a 1000 formation and Christmas greeting from the Task Force Commander and CSM, LTC Mahoney and CSM King. Immediately following the formation we had a battery gathering around the Cyclone Christmas tree in our area where we exchanged gifts and cheer. Thanks to our FRG we were able to pass out a stocking and small gift to every soldier in the battery. Thanks to Uncle Sam every soldier received a pair of Wiley-X sunglasses.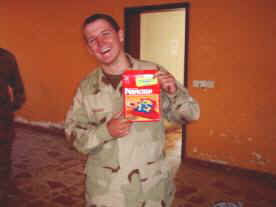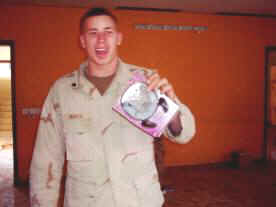 Mid-Tour Leave/ R&R
The mid-tour leave program continues to operate and get our soldiers some much-needed rest. As of today, 33 members of Cyclone have been or are currently on 14-plus days of leave, and 21 men on R&R to Qatar. In December we sent a total of 12 soldiers on leave. In January we are sending another 10 members of the battery on MTL. January will be the last month that soldiers from Cyclone will participate in the DOD MTL program. All in all we were able to send over half the battery on some sort of R&R trip.

Pain Train Award
We continue to issue of the "Player of the Week" Award. Every week there are many possible awardees. We created the "Cyclone "Pain Train Award" to recognize the one teammate that performed his duties with the utmost motivation and dedication.

For the week of 23-30 November 2003, SSG Edwin Velazquez received the Pain Train award for the outstanding manner in which he lead several Personal Security Detail missions throughout the week including the PSD for the Assistant Division Commander and Thunder 6.

For the week of 30 November – 6 December 2003, 1LT Aaron Horn received the Pain Train award for his leadership when supporting the Brigade's counter-fire fight at Camp Boom in Ba'qubah.

For the week of 7-13 December 2003, SGT (P) Roger Cortez received the Pain Train award for the competence he displayed by stepping in as Chief of Section during

the Brigade's counter-fire fight at Camp Boom in Ba'qubah.

For the week of 14-20 December 2003, SGT (P) Timothy Webb received the Pain Train award for his work on fixed checkpoint construction, OP guard, and barrier emplacement in Bani Sa'ad.

For the week of 7-13 December 2003, PFC Michael Vickers received the Pain Train award for giving 110% during Dining Facility Operations especially leading up to the Christmas Feast.

Hails and Farewells
This month we had to say good-bye to SSG Edwin Velazquez who redeployed back to the States to ETS from the Army. Since his return to Iraq in October after an accidental injury he has been a crucial part of the team. His leadership and hard work in the areas of Personal Security Detail operations and Battery Civil Affairs was essential to our success. He will be greatly missed. We wish him and his family all the best as they depart the army and begin another chapter in their lives. Good luck in all your future endeavor SSG V! Regulator 2.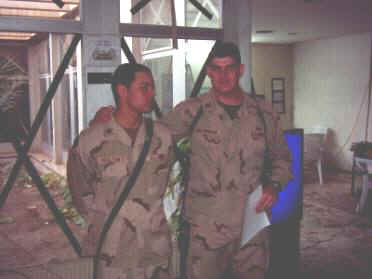 As we said good-bye to SSG V, we also welcome two new members of the Cyclone family, 2LT Russo and PVT Gordon.
Promotions

Congratulations to the Cyclone soldiers for their promotion to the next higher grade. These men were promoted based on their potential to excel and assume additional responsibility. The following individuals were promoted in December: 1LT Nothstine, SPC Alcala, SPC Stewart, PFC Vickers, PFC Zavala, PFC Ramirez, PFC Schultz, and PFC Surratt.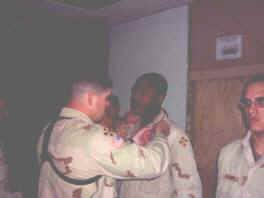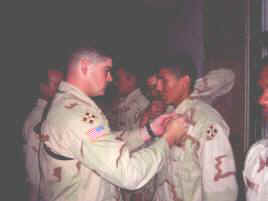 Awards and Recognition
PFC Mauro received the Bronze Star with Valor Device for actions above and beyond the call of duty during combat operations in Balad, Iraq in June 2003. SFC Perez, SSG Serrano, SSG Traweek, SSG Bleving, SPC Abriz received the Army Commendation Medal with Valor Device for actions during combat operations in Balad, Iraq.
The following individuals received the Purple Heart Medal for wounds during combat operations in Iraq: SSG Blevins, PFC Turner, and PFC Garcia.
Re-Enlistments
Cyclone continues to lead the Task Force in the re-enlistment arena. The Department of Defense has extended its reenlistment bonus for those that re-up while in support of Operation Iraqi Freedom in FY2003. We have already worked many of our previous re-enlistees to get the $5000.00 bonus for 4 years and $8000.00 for six years.

Redeployment
We are still being told that we will be home by the 1st of April. Things are progressing in the areas of planning and anticipation of our transfer of authority with the 1st Infantry Division (specifically 1-6 FA here at FOB Thunder) in March. When we return home all soldiers can anticipate an immediate 4-day pass to spend with their families and loved ones. Upon return from the 4-day pass the battery will immediately begin a six-week integration program that will facilitate the transition for everybody being back in the community. All personnel will be required to attend several classes and instruction blocks mandated by the Department of Defense.
My goal is to make this as painless as possible but ensure that every soldier receives the information they need for a successful reintegration. Within this period there will be several significant events including the Division Uncasing Ceremony, Division Change of Command, and Battery Picnic. The six-week program will culminate with a block leave period for the entire battalion, which is tentatively set for the entire month of June.
Block leave is a set period where soldiers can take leave. Any individual will be authorized to take up to 30 days initially. My goal is to have all of Cyclone take leave during this block leave period. An individual may take less than 30 days if he wishes to do so. There are many people who would like to take more days of leave and I will address these soldiers on an individual basis. Once our block leave is up we anticipate the return of our vehicles and equipment to Fort Hood. Once we receive our equipment our focus will be on equipment recovery.
Other News...

SSG Ryan Stevenson was named the Thunder Warrior of the month from Cyclone Battery for his outstanding work and initiative on observation point improvement. SSG Stevenson created some significant improvements for the Ops to ensure the soldiers on guard had sufficient heat during the cold Iraqi nights. Congratulations to SSG Stevenson!

Again, there is a website that contains many of the pictures from the Task Force on there. Please check out http://f1.pg.photos.yahoo.com/[email protected]

Yahoo news:

December 23, 2003—

We got him!!!
BAGHDAD, Iraq - Cornered alone in a cramped hole near one of his sumptuous palaces, a weary, disheveled Saddam Hussein (news - web sites) was seized by U.S. troops and displayed on television screens worldwide Sunday, a humiliating fate for one of history's most brutal dictators.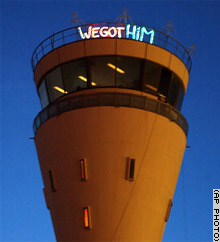 The man who waged and lost two wars against the United States and its allies was armed with a pistol when captured in a Styrofoam-covered underground hide-out, but did not resist, the U.S. military said. In the broadcast images, he resembled a desperate fugitive, not an all-powerful president who had ordered his army to fight to the death.
"Ladies and gentlemen, we got him," U.S. administrator L. Paul Bremer told a news conference. "The tyrant is a prisoner."
"He was just caught like a rat," said Maj. Gen. Raymond Odierno, whose 4th Infantry Division troops staged the raid. "When you're in the bottom of a hole you can't fight back."
AP Photo above


My heartfelt sympathy goes out to all the families who have lost loved ones in the war. They died as heroes, serving their country. We will never forget!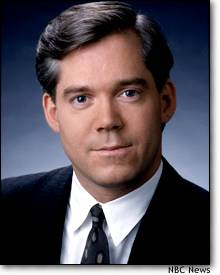 David Bloom, Correspondent, age 39, rode to the gates of Baghdad with the 3rd Infantry Division, died of an apparent pulmonary embolism.
I enjoyed watching David on TV. My thoughts and prayers go out to his family.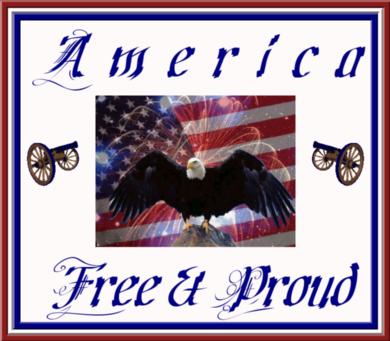 PowerPoint Presentation of Operation Iraqi Freedom (Just click on each picture)
Children from all different age levels will be asking some tough questions. We need to supply them with comforting answers. Discussions do not happen all at once, parents should look for opportunities as they arise and let children know they are available to hear their concerns.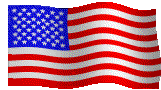 Read a 4th Grader's Poems:
Erik from my Poetry Club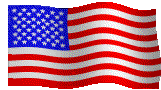 Read another 4th Grader's Poems:
Andrew from my Poetry Pals Club

The Colors of Freedom
Our Remembrance of 9-11~One Year Later

Parents can talk to children about Saddam Hussein doing harmful things to people in his own country and not complying with the rules of the United Nations. For older children, facts about the previous war with Iraq may be helpful. It is important to respect a child's opinions and openly discuss differences in thoughts and ideology amongst family members, and friends. The bottom line is we are trying desperately to get rid of terrorism and make the world a safer place for the children of our country.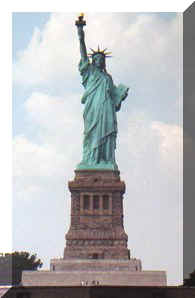 As more is known in the coming weeks, I will continue to add information. I will also add more links to help you explain this war to children of all ages. If you need answers to questions please address them to:
Soldiers, from all branches, can leave messages to their loved ones or their fellow Americans on this guest page. Americans can leave messages for our soldiers on the same guest book page. Please visit often.
Information for our servicemen on animals and insects. Harmful or Friendly?


If you wish to view some of the comments that weren't lost on my old guest book, please click here. Sorry but guest book has had problems. I lost the most recent comments. New one is installed, below.
[ Sign my GuestBook] - [ Read my GuestBook ]
[Guestbook by theGuestbook.com]
Support for our Families:
Please visit this site if you need some support since your spouse or significant other is away.
Best Support Groups
Please also visit: Our Flag...In Remembrance
WTC Tragedy ~ Feelings from Second Graders
Click on the seal to bring you to the armed service home page.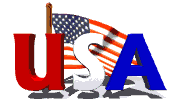 Information For Our Servicemen :
Scales and Tails: Iraqi insects/animals. Harmful or friendly?
ABC News article: Danger Underfoot
Joint Chiefs of Staff ~ providing up-to-date, factual information on the people, organizations, and activities that unify and employ the military forces of our great Nation.
Army Family and Proud of It

Links:
Scholastic
Why Are We Going To War?
Time For Kids Online
PBS Parents
Are You Ready? (Terrorism forces us to make a choice...Don't be afraid be ready. ~ Dept. of Homeland Security) 1-800-BE-READY
Wondering where you can send letters or packages in support of our military?
Hugs To Kuwait: Adopt a Military Soldier
Military Marine Kids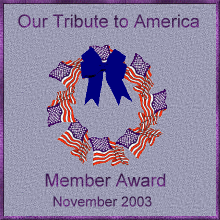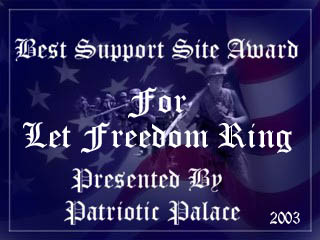 Susan, you will not find this award on
my awards pages and therefore it is especially made for you and your most wonderful site you have created.
May God Bless you and yours always,
Karen
~Patriotic Palace~

Thank you, Karen!
March 6, 2003