I recently received a lovely comment from Kay Seamayer, who signed my Let Freedom Ring guest book. I would love to share it with all of you since there is a personal request attached to the message.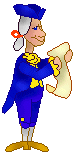 From Kay Seamayer:
This is a beautiful sight...and it's message strong and sweet. I too am a proud America... I want to share a song I wrote just after 9/11... "Let Freedom Ring" - I sang this on national TV in a tribute to 9/11 - 2002 -and SANG IT JULY 4, 2003 IN PHILADELPHIA.... at the National Bell Ringing Ceremony of the LIBERTY BELL.... and have been invited back to sing it once more, July 4, 2004 - with the Philadelphia Boys Choir... I HOPE YOU GET A BLESSING FROM LISTENING TO THIS SONG.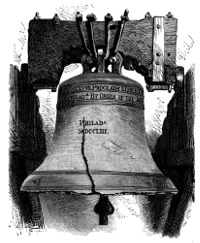 Please go to: www.kayseamayer.com/letfreedomsplash.htm - this is a direct link to hear Let Freedom Ring....and to my website.
I AM CONTACTING CHOIRS AND INDIVIDUALS, CITIES AND TOWNS ACROSS AMERICA... for them to sing this song on July 4, 2004 in their town... for July 4th ceremonies.. and events... also, on 9/11. A CD and track are available.. please contact me at: [email protected] or on my website. Please feel to contact me.. I would love for you to use it on your website... I believe it would be a blessing to all who hear it!! God Bless America and LET FREEDOM RING!! kay seamayer
Sign Time: December 17 2003 at 18:13:51


So, let's play the song, learn the words, and always remember... Let Freedom Ring!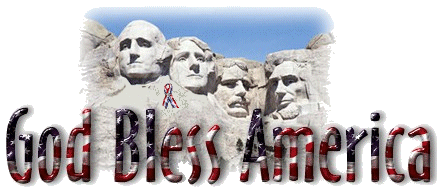 Lyrics

GOD BLESS AMERICA,
GOD BLESS AMERICA,
THE HOME OF THE FREE AND THE BRAVE,
WE ALL STAND TOGETHER, UNITED FOREVER,
LET THE RED, WHITE AND BLUE EVER WAVE!
LET FREEDOM RING!
LET FREEDOM RING!
FROM THE MOUNTAIN TO THE SHORE,
WITH HEARTS IN OUR HAND,
UNITED WE STAND,
LET FREEDOM RING EVER MORE!
Repeat
ENDING….
LET IT RING!
LET IT RING!
LET FREEDOM RING!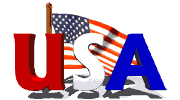 Click Here To Purchase
Let Freedom Ring At CD Baby
December 2003