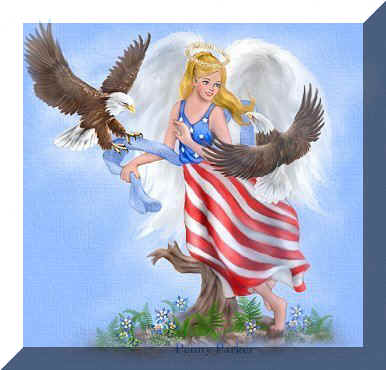 Written Mid-September, 2001
By: Kay Seamayer ©

AMERICA IS THE GREATEST COUNTRY IN THE WORLD
...standing for FREEDOM
…in which to live…in which to raise our families…in which to speak… in which to move about as we please… in which to pray and attend the church of our choice…to be educated…to start a business with little more than

a dream, an idea, determination and grit…to choose a lifestyle that makes us happy…to choose our friends…to work as we see fit…to play as we wish…to live our dreams…to choose our own passions…and to be whomever or whatever we wish!!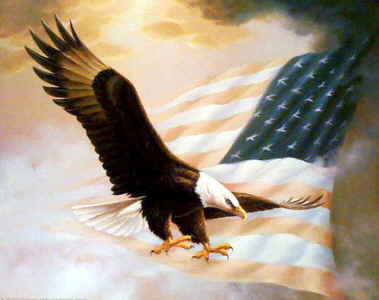 FREEDOM does not come without a price…each generation, since the beginning of our great country, has paid a price for these freedoms we so love and enjoy...and too often take for granted!!

Probably every family in America has been touched at one time or another through the decades by loss of loved ones defending our FREEDOM

-

from destinations hardly known

to our own front door…our precious homeland!!
Let us, as Americans, become more compassionate and gentle - be more loving and kind - become more aware and reach out to those around us in need - and to become united in our love and determination to keep America strong and free!!
GOD BLESS AMERICA...
AND LET FREEDOM RING…..EVERMORE!!!
"Freedom" - Let Freedom Ring .... written by Kay Seamayer - copyright: 2001
All rights reserved.

December 2003