Web Sites for Poetry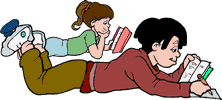 Cool Rhymes for Kids
A collection of poems from an unpublished book: Playing Hopscotch on a Rubber Roof written by Arden Davidson
Forms of Poetry for Children
Find great resources to help teach students about the various forms of poetry.
Giggle Poetry
Giggle Poetry is a very humorous children's verse on the web.
ISLMC Poetry for Children
The ISLMC is a meta-site designed for elementary and middle teachers, librarians, parents and students to preview selected curriculum related sites.
Kidzpage
Find great poems on the web.
Online Songs and Poetry for Children
A great resource!
Poetry for Kids
Guaranteed to make you giggle! It's funny, whimsical, clever and zany, and it's the biggest collection of hilarious poetry for kids anywhere on the net.
Lots of poetry that students have written along with theme poetry for teachers.
Poetry Tips From Douglas Florian
Douglas Florian, creator of Insectlopedia and his latest, Lizards, Frogs, and Polliwogs, celebrates National Poetry Month with Amazon.com by sharing a few pointers for promising young poets.
Pure Poetry: A Talk with Jack Prelutsky
Get the inside scoop on poetry from an all-time favorite.
Serious Play: Reading Poetry with Children
Learn how to unlock the world of poetry for your students.
Tips for Young Poetry Writers Grades Any
Find useful tips and insight to share with your students on poetry

You can order Elementary Poetry. I would share this with your Principal first because the schools should pay for this. Go to www.TeachingPoint.org. The book is broken up into months so you'll know exactly what to teach and how to do it. Along with this is an Introduction to Poetry, Complete Lesson Plans, Pacing Guide, Syllabus, Teacher workbook, student workbook, and a power point for students to add their poetry to.