THREE AND COUNTING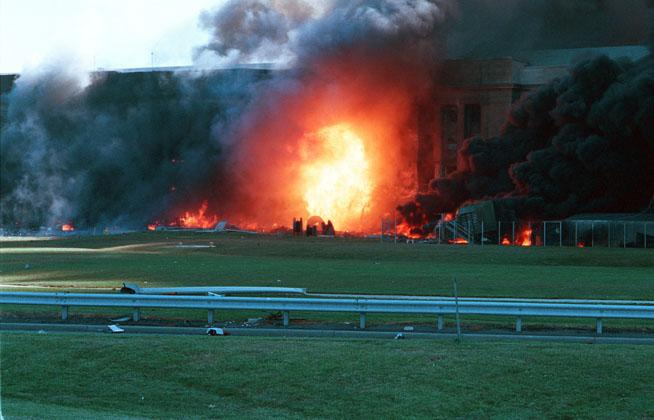 Another anniversary
Of our "day of infamy"
Of battles against terror
And it's war's casualty.
Osama still on the roam
And the borders, we control (?)
Filling up with terrorists
Who come to thwart our goal.
Maybe, "we can win" the war
Or, "maybe we can't"
Depends on who you talk to
Who'll give you a different slant.
But, ask the friends and families
Of those who have already "lost"
And those who march in "harm's way"
Who, really pays the "cost"?
The bureaucrats and diplomats
Political/military brass
Tell us it's all necessary
And that, this too, will pass.
But, ask those who build the bombs
And blow themselves, to "Kingdom Come"
Who think killing innocent people
Will take them to "Martyrdom".
They have no respect for life
Or the consequence of actions
Using any means to an "end"
Of all non-Muslim factions.
Our Nation is sadly learning
What others already knew
That the terrorists will never quit
No matter what we do.
We've also learned a lesson
That we should have known
We must work with other Countries
Because, we'll never win, alone.
Del "Abe" Jones
White Bluff. TN
09-07-2004
A TOUCH, IN THE WIND
It was, a day for reflection
Starting, calm and so serene
Then, wind from those "Towers"
Started blowing, in between.
The names of Souls, spoken
Seemed, to alter nature's course
And what it seemed to be
They came to say, "Goodbye!", in force.
Reaching out and touching
All, who came to grieve
To say, "Get on with your life.
Because, we have to leave."
"But, we won't go far.
We'll be in every breeze.
And, if you listen, you will hear us
Rustling through the leaves."
"And, when those leaves have fallen
And the winters winds blow
Don't worry, we'll still be there
In every whirling flake of snow."
"Then when, the springtime comes
And all things grow, anew
Please take joy, in knowing
We'll still be there, with you."
"They may have stopped our "being"
But, our Spirits, will soar
When you feel us in the blowing winds
Where we'll be, forever more."
Del "Abe" Jones
9-11-02
Written while Victim's names were being read.