United We Stand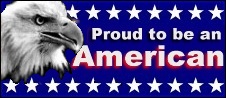 Chantelle Cornwell
7th grade ~
January 8, 2002
Clouds
Clouds can be fluffy
Clouds can be puffy
Clouds can be animals
Even mammals
Clouds can look like a duck in a pond
They can look like a fish in a lake
They can look like a wand and a snowflake.

December 31, 2001




Phil Shuler
Iíve heard you preach,
Iíve heard you teach.
The word of God,
Not only here, but abroad.
Iíve heard you sing,
Many songs that bring.
My heart joy supreme,
Youíve taught me to dream.
Not only of fame,
But that Gods Son came.
And lost his life,
Oh! What strife.
Iíll remember you forever,
Forget you never.
Youíre a clever man,
I admire you in wide span.
Your Friend,
Chantelle Cornwell
Age 12