The Middle Ages were the period between ancient and modern times in western Europe. Before the Middle Ages, western Europe was part of the Roman Empire.
The Middle Ages are also known as the medieval period. We won't be staying long in the history. I have decided to focus on the side of our imagination. Dragons, tales, knights and real castles.
I don't know what brought you here, but perhaps it was a knight in shining armor,

thundering up on a magnificent stallion, using a blazing sword. Or maybe it was a mighty castle with banners flapping in the wind. Could it have been the tale of a princess in need of a rescue from her handsome prince? Was it the jester in his colorful garb, or the monk in his flowing, brown robe? It may even have been a tale of King Arthur that drew you here. Maybe it was the fire-breathing dragons.

Whatever attracts us, doesn't really matter. The truth being we are all interested in all of the above. The fun times, the epic stories, ghosts in castles, tales of dragons, all seem so real to our imagination.

We cannot look at this era for long without wondering why the Crusades began, what it was like to live through the Black Death, or how a war could last one hundred years.

Encompassing as it does such a broad range of time and space, the Middle Ages offers an extensive variety of subjects to explore.
Step into the medieval world and--
visit a vanished village
meet a warrior-king
learn to fence
tour a cathedral
encounter a hero
spend a day in a castle
set sail with Viking adventurers
meet a Renaissance master
middle age history for kids
-
-or set off on any one of a thousand journeys of discovery. The only limit is your curiosity.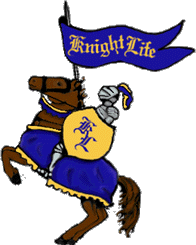 So welcome to the Middle Ages! I think you'll like it here.