Hawaii's People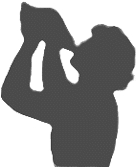 Over one million people live in Hawaii. Many live in or near the cities of Honolulu on Oahu, or Hilo on the island of Hawaii. This island is also known as "the Big Island"

Some of its people are white, but most are Asians, including Japanese, Filipino, Hawaiian, and Chinese. There are also some African Americans, Hispanics, and Native Americans.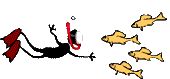 Father Damien, a Belgian priest, took charge of a leper colony on Molokiai in 1873. He helped improve the food supplies, water, and housing. He also started two orphanages. He unfortunately caught leprosy in 1885, and refused to leave the island. He was later honored in 1965, in Hawaii's National Statuary Hall.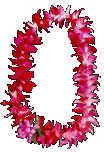 Actress Bette Midler was born in 1945 in Honolulu. She stared in movies such as The Rose, Beaches, Ruthless People and many other movies. Her song, "Wind Beneath My Wings" won a Grammy Award for the song of the year.

The greatest swimmer of his time was born near Honolulu. His name was Duke Kahanamoku. He was born in 1890. He won the 100 meter freestyle event in the 1912 and 1920 Olympic Games. He became the sheriff of Honolulu from 1932-1961.