By: Tara, Brandi, Jennifer, Cash, and Joshua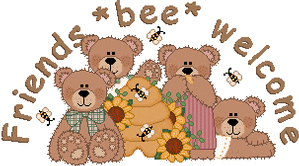 You might be new and you've been wanting a friend. But, you are just too scared to go up to someone. Maybe by viewing this theme you'll build up enough courage to say, "Hi, my name is______. I'm new to this area, will you be my friend, please?"

You might have fun looking at our site. You might be interested in doing some of the things that we did at home. Or, you could just e-mail our teacher for some help.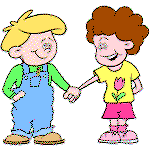 Mrs. Stein, our teacher, told us that if you and your friend are both mad at one another, even if you didn't do anything, it would be nice to say your sorry. You really would be sorry, but for a different reason. The reason would be that you were fighting with your friend. That might help your friend who really started the whole thing to realize that he or she is truly sorry for what they did. It never matters who apologizes first, just as long as you make up.
Playing with a friend is always nicer than being alone. So never give up a chance to make or be a friend to someone.

Enjoy learning about friendship.