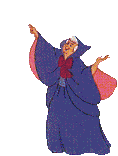 By:
Susan Stein
Tooter4Kids

March19, 2006
***Links are constantly changing, so you need to notify me if they aren't working. Thanks.
In the land of make believe anything can happen! Fairy Tales do make us believe just that. It also makes children use their imagination. Fairy Tales take us to many places that we wouldn't be able to visit just for fun! Kids love magical-mystical happenings. Some children will be able to make connections in their own lives with that of the fairy tale. Remember the mean step-mother in Cinderella! In this day and age most step-mothers are warm, kind and loving. What would occur in the story if Cindy's mother wasn't so self-centered and mean? Sounds like a beginning of a new story for the children to write!
Please visit these sites for many new ideas.
Please use your browser's back button to return here.
Always look for this sign:

. I also got rid of many broken links.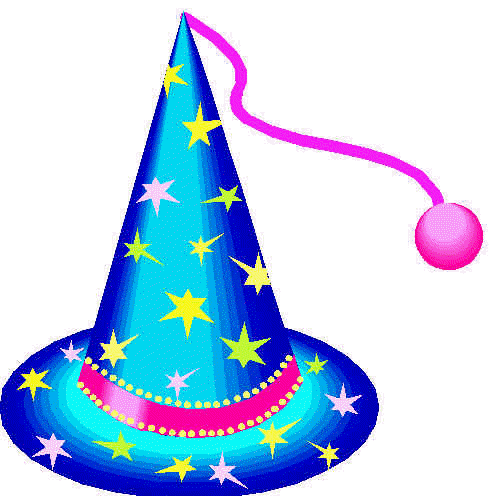 Our On-Line Fairy Tale Unit(Mrs. Tonnessen)

Mrs. Stein's Grade 2 (Tooter4Kids) ~Fractured Fairy Tales

Writing a Fractured Fairy Tale

Fairy Tale Lessons and Ideas K-3

Fairy Tale Unit

The Three Billy Goats Gruff
Elements of a Fairy Tale
Fairy Tale Unit by Melissa Stout
Magical Fairy Tale Moments
Online Tales for the Family
Tales of Wonder From Other Countries
Fables, Fairy Tales, Stories and Nursery Rhymes

Cinderella

Jack and the Beanstalk: lesson plan for preschool

Fairy Tales & Nursery Rhymes Section

Ongoing Tales Magazine Old Time Fairy Tales

All


The Three Bears with a Beat

First Fairy Tales: Preschool Activities and Crafts
(also Folk Tales, Tall Tales & Legends)

Andersen Fairy Tales : Flash animated versions of a few

Tall Tales





Fairy Tales .. read online at Story Circle
http://www.bbc.co.uk/cbeebies/storycircle/index.shtml?fairy
Fairy Tales at Story Circle .. these are read online and have excellent illustrations ... highly recommended !

The Hungry Elf: An Estonian fairy tale

The "Real" Fairy Tales (Gr. 5-8) Students will choose a fairy tale and rewrite it from a different point of view

Using Folk/Fairy Tales

A Fairy Tale Unit

Fairy Tale Links

Traditional Literature~ Lesson Plans

Fairy Tales and Nursery Rhymes

Legends

Story Telling Ideas

Children's Stories. Com

Tale Activities

The Three Little Pigs

Fairy Tales

Cinderella Around the World

The Three Bears

Goldilocks and the Three Bears

Teachnet Fairy Tales

Fairy Tale Ideas - Teacher-submitted ideas

Fairy Tales from Scholastic: Classroom activities and a tool to publish on line

Fairy Tales Unit - Ideas and activities


A Closer Look at a Fairy Tale: Grades 3-5

A "Tail" to Tell

Magical Fairy Tale Moments

Grimm's Fairy Tales: From Folklore to Forever

Myths, Folktales, Fairy Tales

Aesops Fables

Fluency Through Fables

Farmhouse Fables

A Book of Fairy Tales

Fairy Tales, Fables and Folklore

Fairy Tale and Folk Tale CyberDictionary

Fairy Tales Unit Ideas | Lesson Plan
*Some of these links below are repeats from above.
FAIRY TALE UNIT: http://teachers.net/lessons/posts/923.html In this 16 day unit students will read several selections amongst a variety of popular fairy tales, with plenty of opportunity for both group activities and independent writing workshops.
CHILDREN'S STORIES-AUDIO RENDITIONS
http://www.childrenstory.com/ Read Fairy Tales Online or have them read to you with Real Player Plug-in. Includes Cinderella, Puss In Boots, Snow White and the Red Rose, and more.
THE SURLALUNE FAIRY TALES SITE http://www.surlalunefairytales.com/ A portal to the realm of fairy tale and folklore studies featuring annotated fairy tales. Includes the tales, their histories, similar tales from other cultures, bibliographies, and other materials.
CINDERELLA STORIES
http://www.acs.ucalgary.ca/~dkbrown/cinderella.html Find a list of picture books with a variety of different versions of Cinderella. Teaching ideas also given by Jean Rusting for the following books:
* Tattercoats
* Cap o'Rushes
* The Twelve Months
* The Princess and the Golden Shoes
Whootie Owl's Stories to Grow By
http://raspberry.forest.net/FMPro?-DB=whootie.fp5&-Format=/whootie/results.htm&type=fairytales&-Find
Find fairy tales from various countries for students to read online. Includes appropriate age level and length it takes to read the story. Includes a Native American version of Cinderella.
The Realm of Fairy Tales- A 4th-5th grade webquest. http://www-ma.beth.k12.pa.us/jhoke/jhwebquest/jhwebquest.htm
In this webquest, you will be working together with a partner to do the following activities:
* Read a selection of online fairy tales.
* Analyze fairy tales by identifying recurring themes.
* Outline a story map for your own fairy tale, including standard story elements and fairy tale themes.
* Write your own fairy tale, based on your story map.
FAIRY TALES ONLINE:

Print out your own set of fairy tales for your fairy tales and legends unit with this online collection. Well over one hundred fairy tales are available, including both traditional stories and tales you might not recognize as easily. A great class project for your unit would be to illustrate these tales, collecting them in a class book, and choosing one to create either a play or a reader's theater version for a holiday presentation.

This is a simple page with a Three Pigs Lesson plan. It includes a link to a blank story map to use with the lesson. It allows for the use of any of the numerous versions of the story and is a lesson focused on writing.

This is a great site created by a middle school teacher in Arizona. She traveled to Russia and used her experience to write a fairy tale called "Sasha and the Little Birch Tree" which describes how she thinks Russian nesting dolls may have been created and it is available on the site to read. There are also lesson plans and a worksheet to make your own nesting dolls.